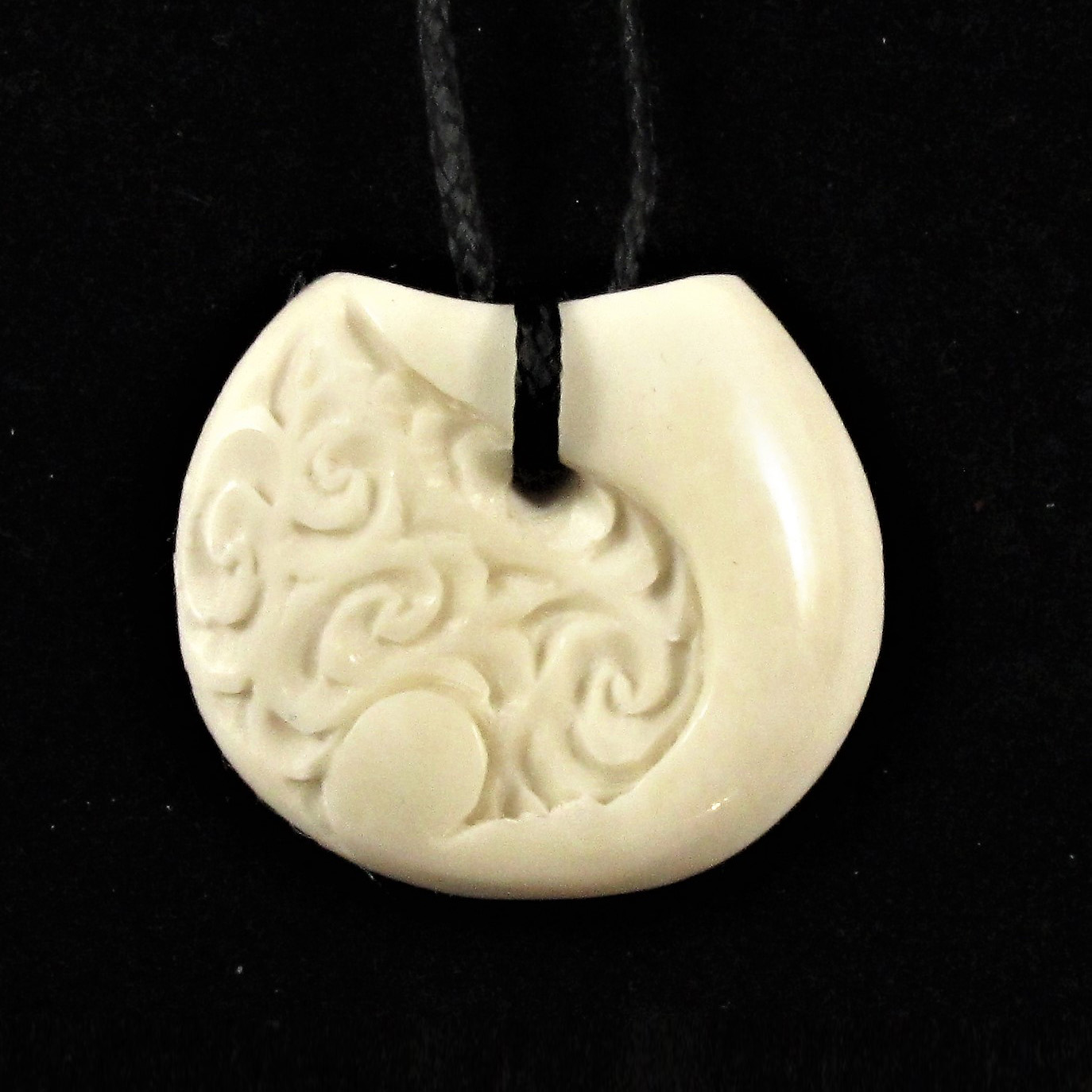 Kakano - Seed
About This Item: The seed with its growth potential carved as an uncurling fern frond or koru. This koru traditionally represents the vitality of life, as shown by the vigorous growth of the ferns new shoots which uncurl and become fronds with dramatic exuberance.
About Abstract Designs: Many of these designs are based on traditional kowhaiwhai painting where the white story lines balance the dark areas between.
Protocol: Traditionally these treasures are given personal names and you are invited to continue that tradition.
Material: Bone. All the bone for these carvings are from farmed animals and are not therefore restricted by CITES conventions for border restrictions if travelling. The cords are of adjustable length for convenience.